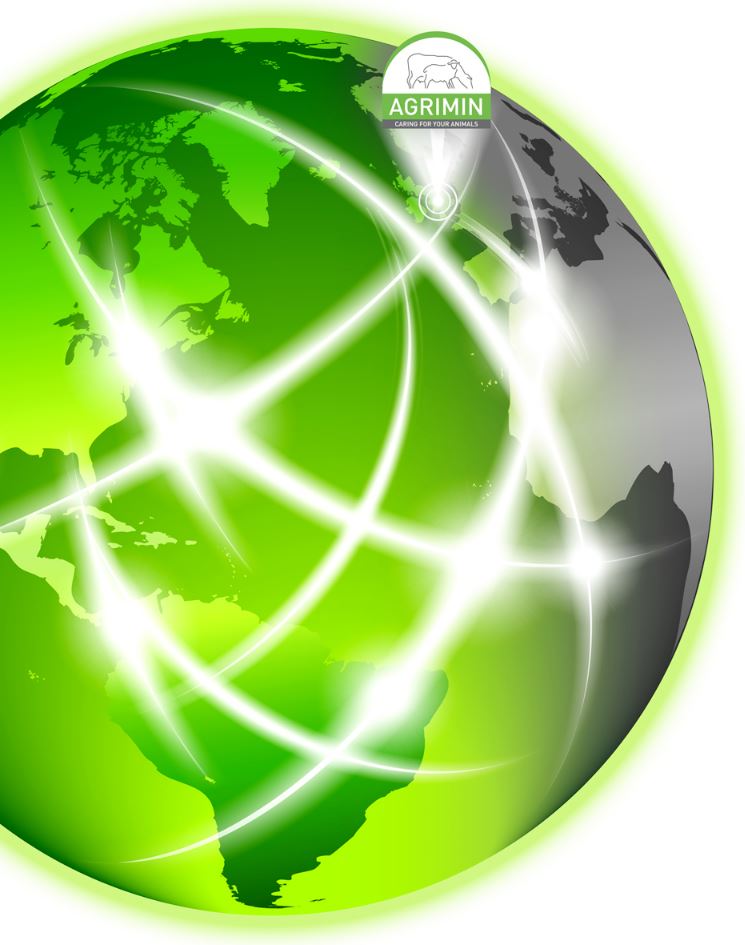 Truly an international company, Agrimin attributes a significant portion of its sales to markets outside of the UK.  
The expert team from Agrimin works with agricultural markets in countries and regions across the globe including Australasia, Europe, and North and South America.
European and International commercial activity is overseen by Technical Director, Dr. Jamie Bennison BSc, MSc, PhD. To contact him please email: [email protected]
He is supported by our Office Manager, Sally Boucher, [email protected] and by Callum Harvey, [email protected], our Technical Team Manager. 
International Distribution
Agrimin, together with local partners, offers innovative and advanced technologies for animal health and nutritional management.
This is developed and continually updated from a working knowledge and understanding of local farming conditions.
If you are interested in becoming a distributor, Agrimin would welcome the opportunity to view your company profile detailing experience in our product field and why you think you would be an effective partner for Agrimin in your market.              
Please send your details to our Sales Support Manager, Olivia Parkin, on [email protected]