NEW PRODUCT LAUNCHED - 24·7 SMARTRACE® PLUS CALF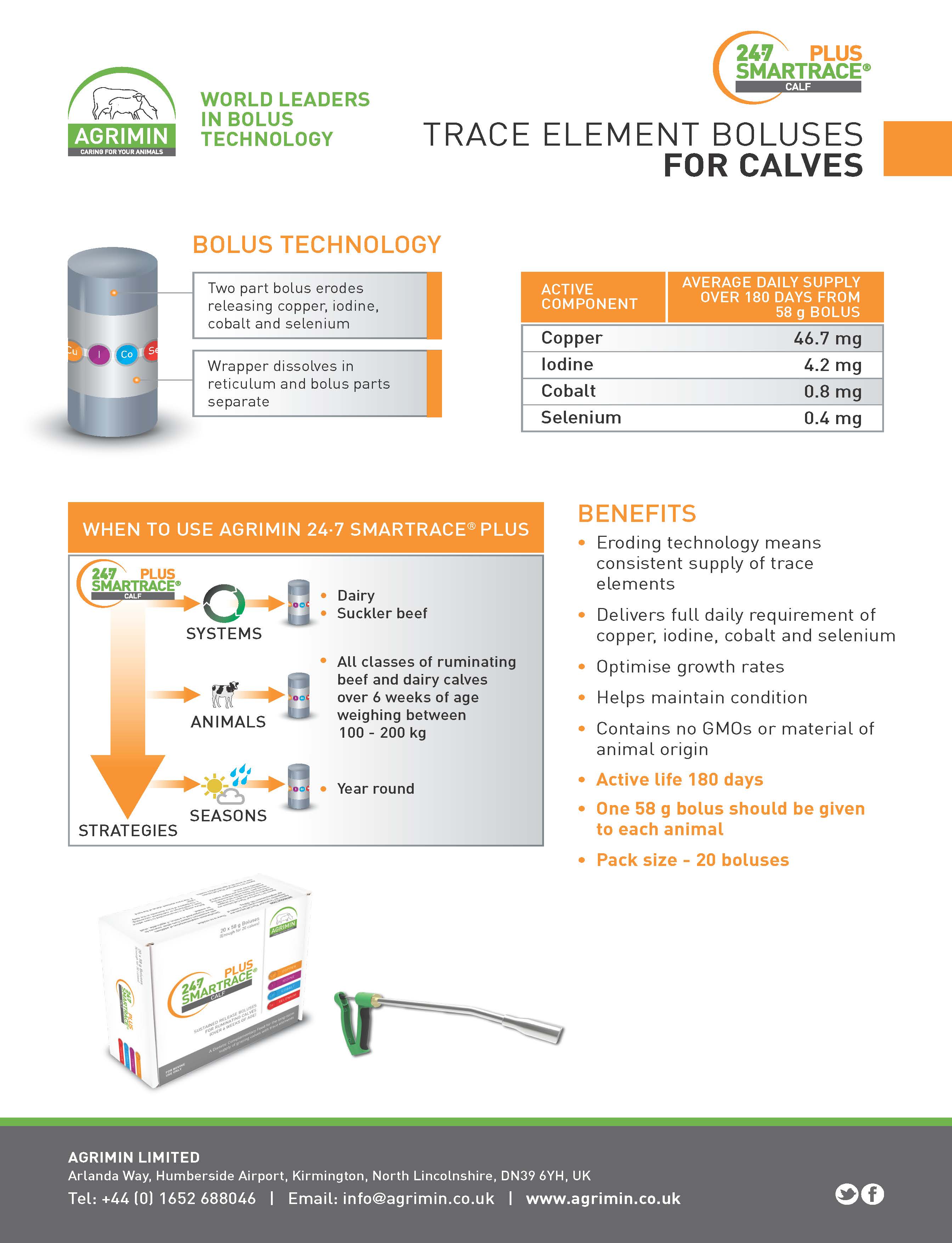 24·7 Smartrace® Plus Calf completes our portfolio of products for cattle in the 24·7 Smartrace range. Smartrace Plus Calf is formulated for ruminating calves between 100 and 200 kg and provides sustained release of trace elements for 180 days. It meets the needs of all classes of modern calves by supplying trace elements as a daily supply for the most commonly reported shortfalls.
The addition of this product means that there is a 24·7 Smartrace® cattle product available from calf to adult; Calf live weight, 100 – 200 kg; Growing Cattle live weight between 200 and 400 kg and Adult Cattle live weight greater than 400 kg. This is crucial to maintaining the trace element status of cattle throughout their entire life therefore optimising performance.
Specific target animals for this product include dairy calves being reared as replacements or into the beef market and suckler calves. This bolus could also be used in youngstock too small for the 24·7 Smartrace® Plus Growing Cattle bolus at turnout.
For more information on 24·7 Smartrace® Plus Calf please click here.