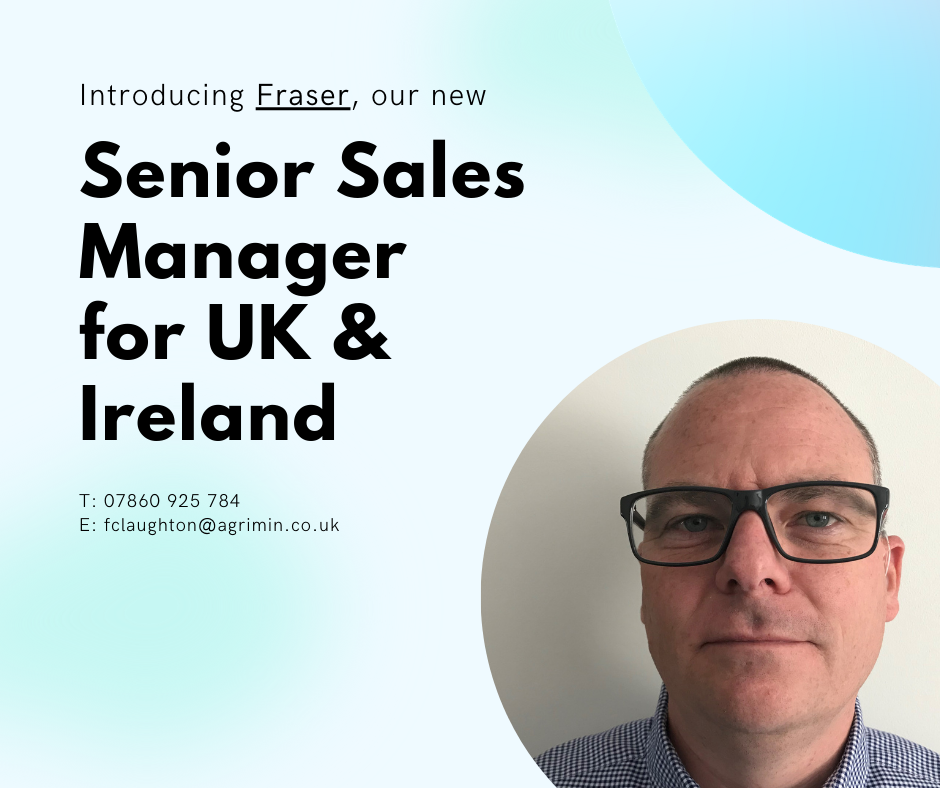 The directors of Agrimin Limited are delighted to announce effective Monday 26th April 2021, Fraser Claughton was appointed as Senior Sales Manager for UK & Ireland.
Fraser started his Animal Health career with NVS in 1997, before moving to Boehringer Ingelheim until 2005. For the last 16 years, Fraser has worked for Bayer Animal Health as a Regional Sales Manager, before moving into the role of Commercial Manager for the UK and Ireland.
Fraser will be responsible for the Sales and Marketing function within the business, and all associated activities.
Fraser can be easily contacted by either telephone (07860 925 784) or email ( [email protected] ).