Agrimin Hosts 10 of the Top Vets in Norway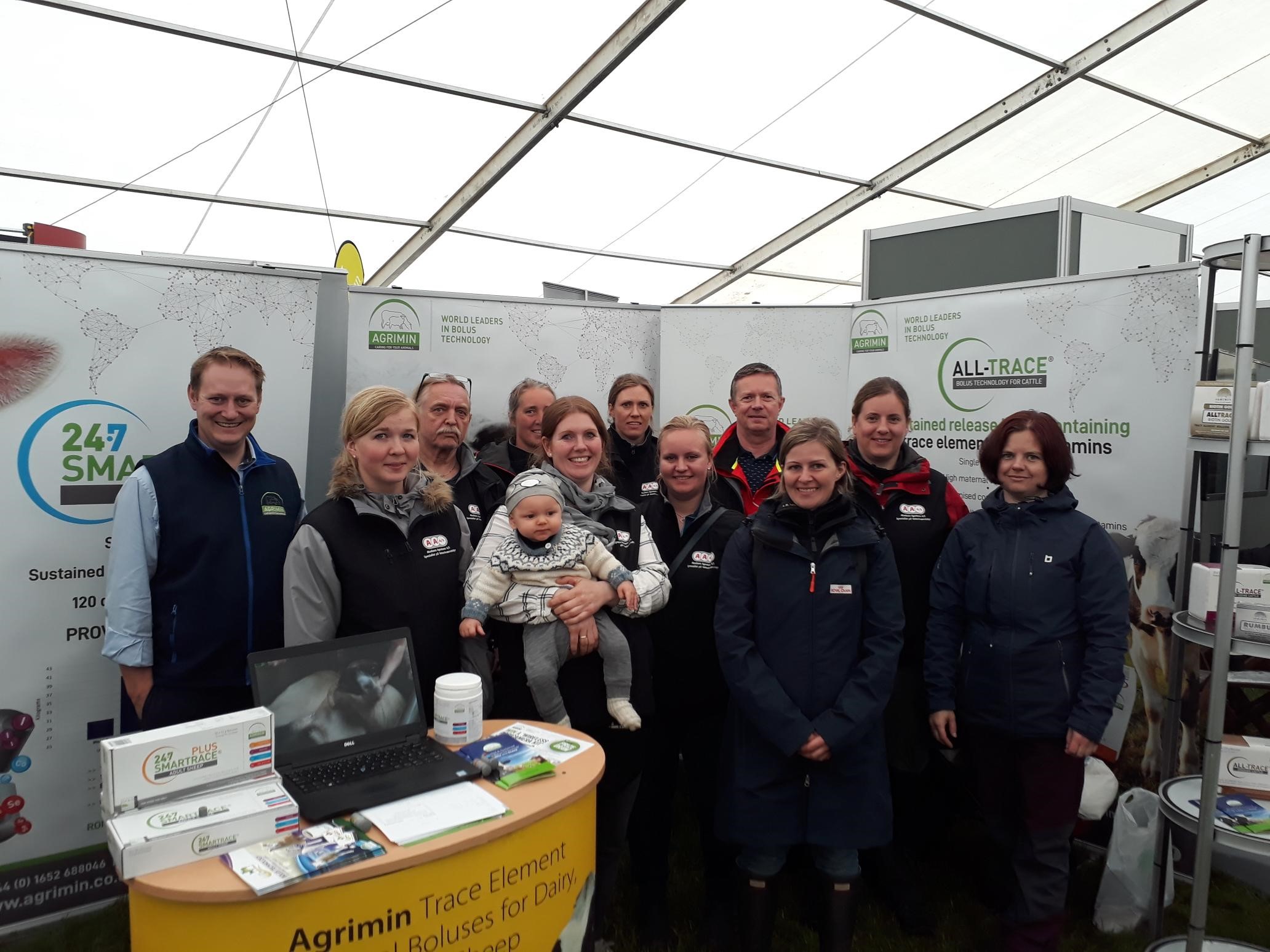 In June Agrimin hosted a visit from our Norwegian distributor - Heidi (with baby Magnus) brought with her a group of 10 of the top bolus selling vets from Norway.
On arrival the group had a full tour of Agrimin's state of the art facilities seeing the Smartrace range of boluses in production, the new calcium production line and our storage and handling facilities. The tour was led by Agrimin technical director Jamie Bennison. They were very impressed by the standard of the facility and learnt a lot about the production and the way the boluses work.
Day two saw the group move across to Settle in North Yorkshire for the NSA North Sheep event accompanied by European Sales Manager Tom Darling. The event was a massive success with a huge crowd attending. The group were very interested to see the many different aspects of UK sheep production and to see the different sheep breeds. They also attended seminars and workshops and took part in the organized farm tour as well as meeting a number of the Agrimin staff on their exhibition stand.
A number of  the vets expressed a good interest in exporting UK genetics to Norway in the future. They learned a great deal about UK production and about the importance of bolusing for animal health.