24·7 CALCIUM DAIRY COWS OFFER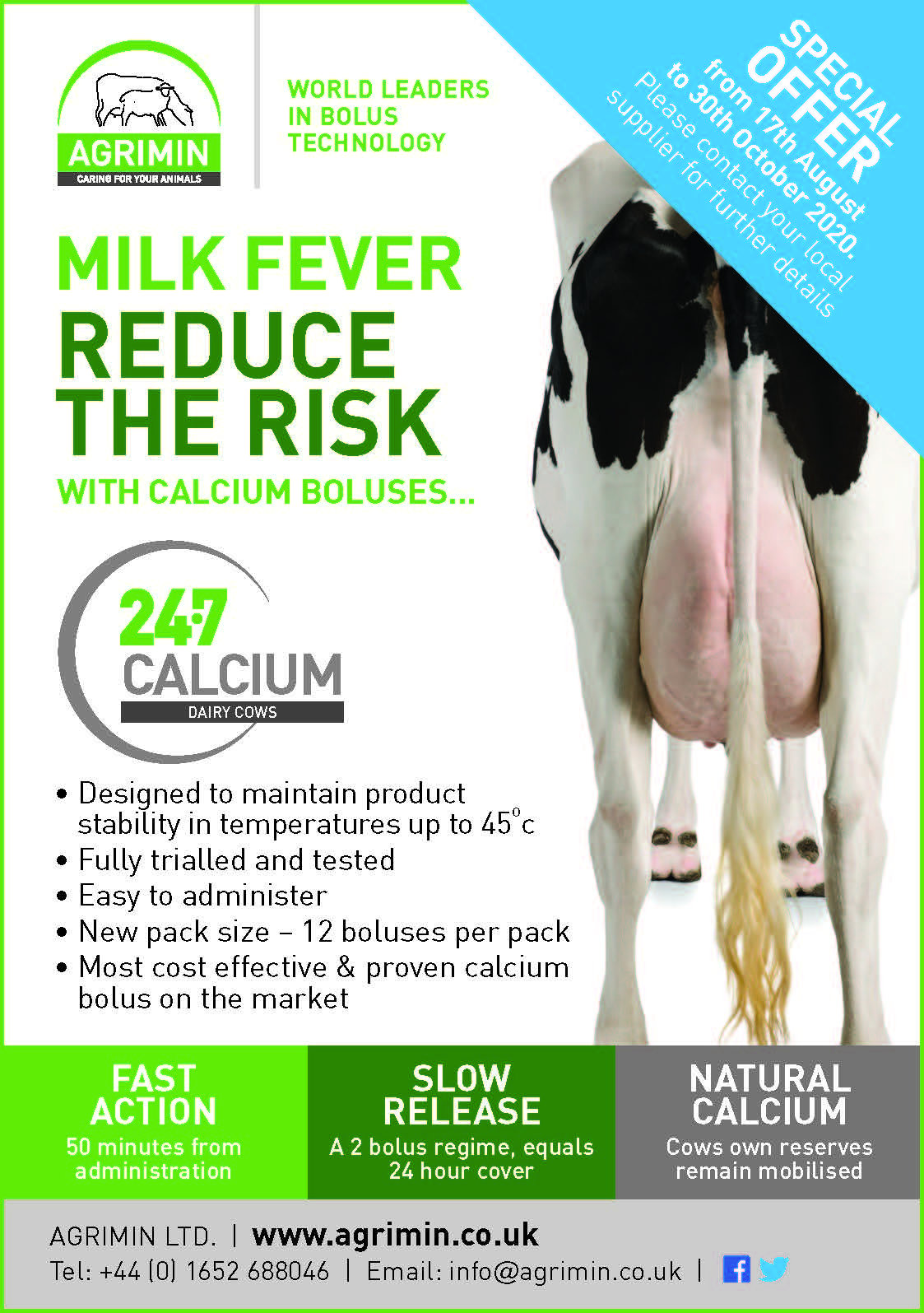 The last few months have been difficult for all of us, which is why Agrimin Limited are pleased to announce that working through both retailers and vets, we have implemented a significant offer campaign.
This offer is available from 17th August to 30th October 2020 so please contact your local supplier for further information.
For more information on our 24·7 CALCIUM please click here.